This custom home in Parker County has a unique rustic flare. Austin stone was used for the fireplace, back wall and column. The distressed mantel, beams and chink wall add to the rustic feel.
Read More
May 11, 2020
8:02 pm - Posted by admin
Read More
August 9, 2019
6:41 pm - Posted by admin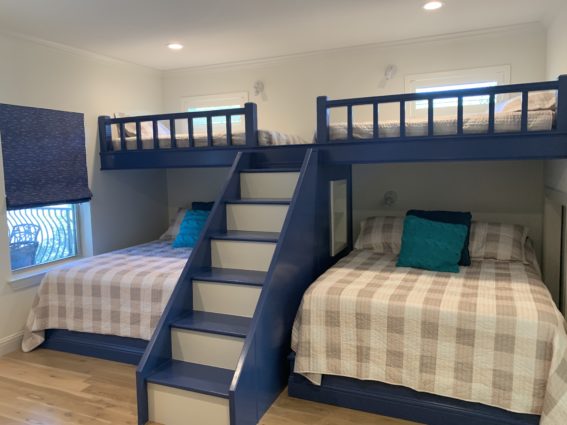 When first meeting with customers, a common question is "What is standard?" Our homes are true custom homes, each one is designed and built to the homeowners specifications. This customer, who we have worked for on several projects, came to us with the idea of a bunkroom for grandkids. The result is a wonderful space for the grandkids to spend time. The bunkbeds also have built in niches, lights for each bed and plugs for their electronics.
Read More
June 6, 2019
3:57 pm - Posted by admin